Wilbanks Body Shop Inc. offers automotive parts and repairs. Our employees and technicians are certified and have more than 100 years of combined experience in the field.
We thank our team members for their quality service and craftsmanship. We work on all makes and models and also handle your insurance claims.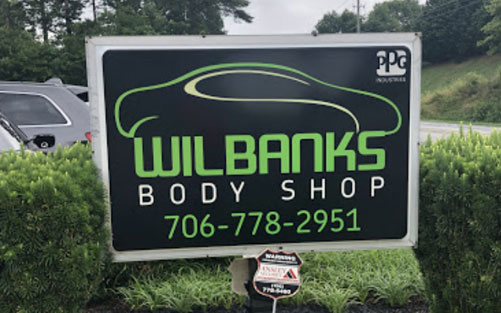 Wilbanks Body Shop Inc. is a family-owned and operated company that was founded in 1983. We have earned a reputation for excellence by delivering quality work and exceptional customer service.
In our 30 years in the market, we have not only treated our customers like family but also our employees and partners.
Provide our customers peace of mind through the caliber of our care for their vehicle.

Testimonials
You did a superb job on my 2008 Trailblazer. It looks brand new! Also, repairs were completed in a very timely way. All future bodywork will be with Wilbanks!
~ Robert M., Clarkesville, GA
I was pleased in every area of getting my car repaired -- I would use your services again if needed.
~ Ann T., Clarkesville, GA
This repair was well done, although very minor. A previous repair at your shop that was much more complicated was also excellent.
~ Wayne S., Cornelia, GA
Great Job! Wilbanks' was a pleasure to do business with. They went the "extra mile" to help me. Great people & Great service!
~ Robert B., Clarkesville, GA